O n l i n e E d u c a t i o n a l W o r k s h o p
Estate Planning Essentials
Next Offering TBA
7:00 – 8:30 p.m.
(Streaming Live from Columbia, MD)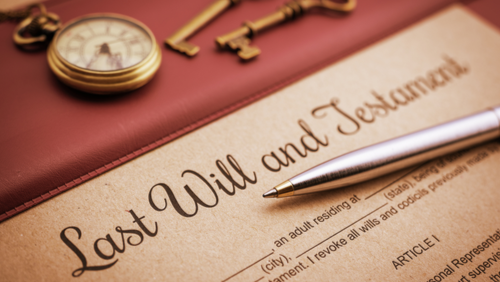 Online • Informational Only • No Cost
Ensure your Estate transfers quickly and issue-free to your heirs.

Why most estate plans fail and steps to take to ensure success.

Is probate good or bad, and should it be avoided?
Understand Trusts and their appropriate uses.
Pros and cons Wills vs. Trusts.
How to properly protect Estate assets.
Maximize your estate tax exemptions and ensure portability.
Minimize estate taxes and administration expenses.
How to properly plan for incapacity and avoid guardianship.

How to make sure family harmony is preserved in the process.



Your Presenter


Mark Timmick, CRPC®, AIF®


Mark Timmick is Principal Advisor at Timmick Financial Group, a firm specializing in personalized, goal-based Financial Planning and Wealth Management. Mark has helped prepare and guide countless individuals into successful, secure and happy retirements, and he enjoys sharing his extensive experience and proven strategies with others. Known for his dynamic and engaging style, and his focus on teaching important concepts and principals, Mark is skilled at communicating complex financial information in understandable, layman's terms.

Mark has worked in financial services for over three decades with prior experience at T. Rowe Price, Fannie Mae, Marriott, Thompson-Reuters and Path Capital Management. Mark is a frequent public speaker, has written columns for local newspapers, and crafted his own comprehensive thesis on Wealth Management and Investing for Retirement. Mark is an Accredited Investment Fiduciary (AIF®), a Registered Investment Advisor Representative, a Chartered Retirement Planning Consultant (CRPC®), and a licensed securities representative.