E d u c a t i o n a l W e b i n a r S e r i e s
Online • Informational Only • No Cost
(Streaming Live from Columbia, MD)
______________________________________________



Course Descriptions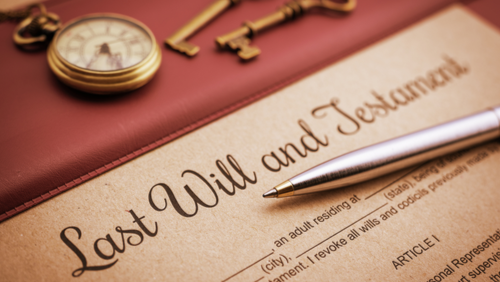 Excellent Estate Planning
Why many estate plans fail and the steps you can take to ensure success for your family
Probate vs. non-probate, will-based plan vs. a revocable trust-based plan, and pros and cons of each
How to properly protect assets so the most possible passes to your spouse, children and grandchildren
How outdated documents create problems in the future, and how to achieve perfection for your legacy
How to plan for incapacity and avoid guardianship
How to define specific goals for your family's unique planning needs and circumstances
Help ensure family harmony while settling your estate
Dates & Times Offered
Tuesday, Sep 26 7:00pm - 8:30pm
Monday, Oct 9 7:00pm - 8:30pm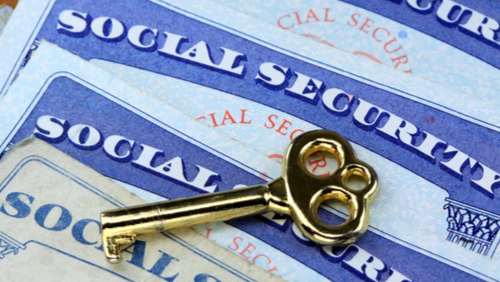 Savvy Social Security Planning
Five major factors that must be considered for deciding the optimal age to start Social Security benefits
Understand exactly how your benefit is calculated
Strategies to maximize your benefit payment
Financial health of Social Security and whether benefits might be lowered or discontinued in the future
Strategies for married couples on coordinating when and how to start benefits to maximize lifetime income
Special rules for divorced and widowed spouses
How much of your Social Security will be taxable
Rules and penalties for working while taking benefits
Dates & Times Offered
Wednesday, Sep 27 7:00pm - 8:30pm
Tuesday, Oct 10 7:00pm - 8:30pm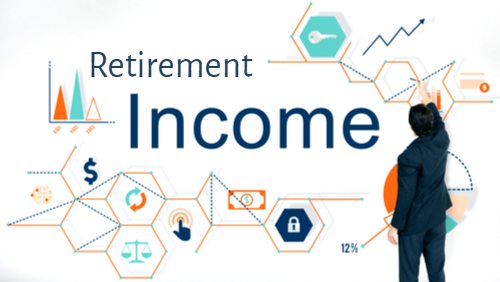 Maximizing Retirement Income
Learn precisely how much you need saved to retire
Best strategies for turning your IRAs, 401ks, 403bs, TSPs, etc. into the maximum income possible
4% Rule explained and whether you can depend on it
What's the most you can withdraw from your investment portfolio without risking running out
Strategies for protecting principal and guarding against stock market, interest rate, and inflation risks
Pros and Cons of using annuities in your plans
The new rules for Required Minimum Distributions (RMDs) and strategies to minimize the tax impact
Dates & Times Offered
Thursday, Sep 28 7:00pm - 9:00pm
Wednesday, Oct 11 7:00pm - 9:00pm




Your Presenter:
Social Security & Maximizing Income


Mark Timmick, CRPC®, AIF®


Mark Timmick is Principal Advisor at Timmick Financial Group, a firm specializing in personalized, goal-based Financial Planning and Wealth Management. Mark has helped prepare and guide countless individuals into successful, secure and happy retirements, and he enjoys sharing his extensive experience and proven strategies with others. Known for his dynamic and engaging style, and his focus on teaching important concepts and principals, Mark is skilled at communicating complex financial information in understandable, layman's terms.

Mark has worked in financial services for over three decades with prior experience at T. Rowe Price, Fannie Mae, Marriott, Thompson-Reuters and Path Capital Management. Mark is a frequent public speaker, has written columns for local newspapers, and crafted his own comprehensive thesis on Wealth Management and Investing for Retirement. Mark is an Accredited Investment Fiduciary (AIF®), a Registered Investment Advisor Representative, a Chartered Retirement Planning Consultant (CRPC®), and a licensed securities representative.







Your Presenter:
Estate Planning


Stephen Elville, J.D., LL.M.


Stephen Elville, Managing Principal and Lead Attorney of Elville and Associates, P.C. has practiced as an attorney for the past 23 years in the areas of estate planning, elder law, and special needs planning with an emphasis in the areas of tax planning and asset protection. As a member of the National Academy of Elder Law Attorneys, the Academy of Special Needs Planners, and the National Network of Estate Planning Attorneys, he works to bring peace of mind to clients by creating solutions to their needs through counseling, client education and the use of leading-edge legal-technical knowledge. Steve is a recent Chair of the Elder Law and Disability Rights Section Council of the Maryland Bar Association and is a seasoned speaker, presenting at dozens of webinars, workshops for businesses and their employees, and conferences each year.

Steve was named to the Maryland Super Lawyers list for an eighth time in 2023 and a seventh consecutive year. He's also had a feature story written about him in the national Super Lawyers Magazine about the Elville Center for the Creative Arts, the firm's charitable organization he founded in 2014.